Regular price
Sale price
£95.00 GBP
Unit price
per
Sale
Sold out
We have carefully chosen a rich and varied selection of Evington's favourites for our Easter Selection Box. The box of 6 excellent wines is available for the discounted price of £95.
Muscadet, Hauts Pemions 'Sur Lie' 2021 (12% Vol)
Regular price £13.75
On the nose - a hint of lemon zest, green apple and minerals. On the palate - a smooth, delicate citrus core with silky mouthfeel and an elegant enticing finish.
Altano Douro White 2020 (12.5% Vol)
Regular price £11.55
Wide aromatic range, beginning with hints of flint and traces of vanilla, then crème brûlée and lemon curd. Notes of butterscotch and a citric acidity which balances the structure on the palate. Good with creamy chicken dishes.
Prosecco, Bartolomeo Breganze (11.5% Vol)
Regular price £13.99
On the nose - nectarine and apricot fruit. On the palate - a creamy mousse of small bubbles paired with well-balanced acidity, make this wine a slightly classier prosecco than most.
Imperial Reserva 2017 (14% Vol)
Regular price £27.30
An interesting nose with smoky oak reveals a wine that is beautifully structured and complex in flavour. A great partner to lamb.
Oliver Zeter Pinot Noir 2020 (13.5% Vol)
Regular price £18.55
On the nose - ripe and intense red fruits, slight oak. On the palate - lively tannins, very well structured and balanced acidity.
Aragonia Garnacha Selección Especial, Campo de Borja 2018 (14.5% Vol)
Regular price £13.75
On the nose - ripe red fruits with some mineral tones and slightly roasted spices. The palate is broad, harmonious and structured, with a very long finish. Great with spicy chorizo dishes.
For orders outside the United Kindom please telephone (0116 2542702) or email using the 'Enquiries' section at the bottom of the Homepage.
Share
View full details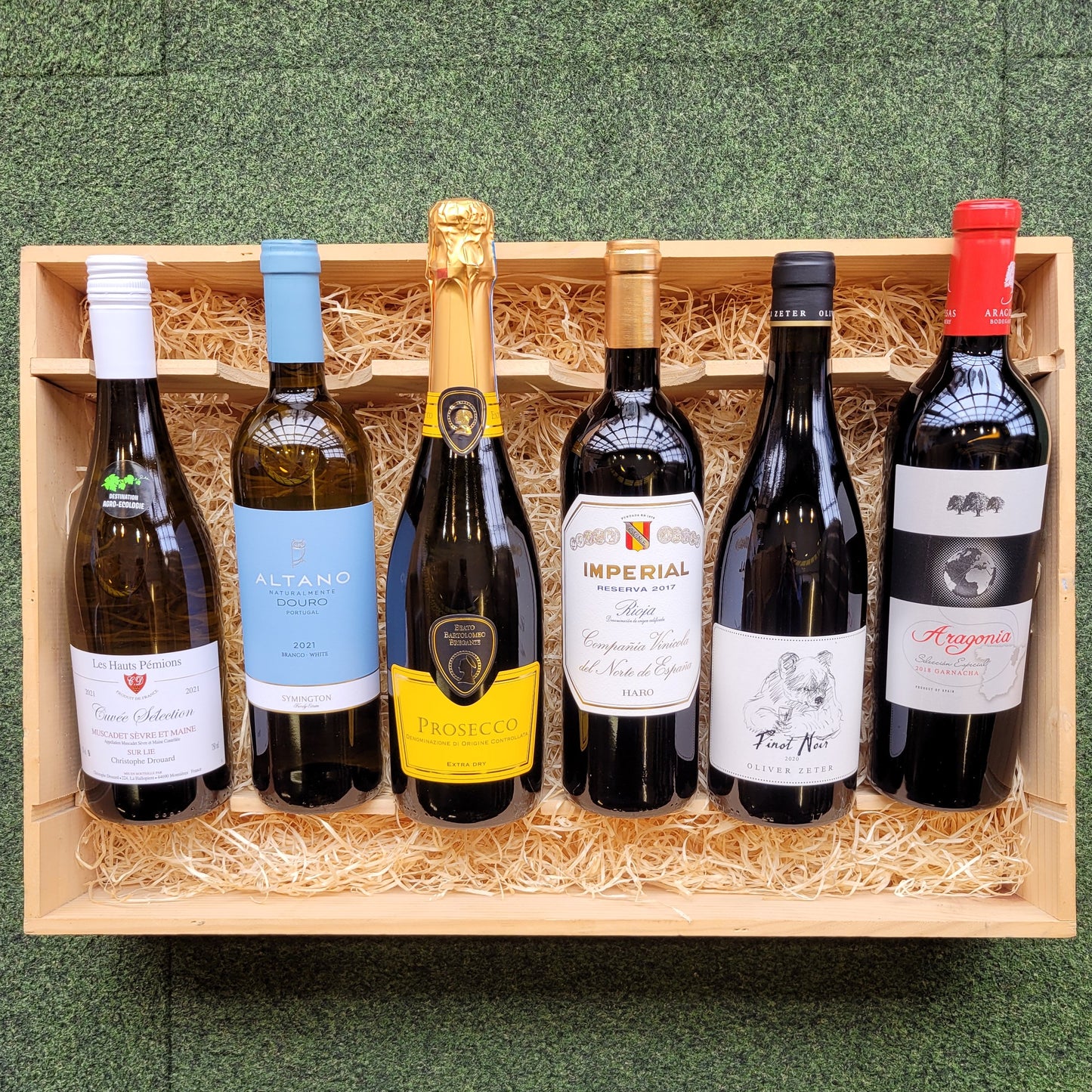 Delivery

Evington´s will not sell or deliver alcohol to anyone who is, or appears to be, under the age of 18. We cannot guarantee availability of all products at any one time, however, in the event that a product is unavailable, please contact us and we'll inform you of an estimated time of stock replenishment. We reserve the right not to accept any order. Orders can be for any quantity you require.

Hassle-Free Exchanges

You may cancel your order at any time until seven working days after delivery. Should you decide to cancel, all charges to you will be refunded as soon as the goods are returned in merchantable condition. You will need to return the goods to our store by courier or by hand. In the event of complaint please contact Oliver March using our contact form.

Terms and Conditions